Images in this blog from: FreeDigitalPhotos.net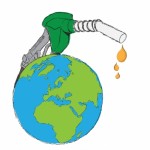 When I think of getting gas for my car or truck and drive around and for the past 2 days have seen the prices go on the rise, again, I cannot help but think to myself the words WTF! I am sure I am not the only one to think the same. These are some harsh economic times for a lot of people and I am NO EXPERT on gas but come on! Because of one fire or some incident , does that make it right to automatically raise the price of gas?? The cost should stay the same until the next shipment of gas purchased by the gas station is delivered, not a second after an incident. When a cow dies, does the price of milk soar that same instant? Hmmm, maybe better off not asking that one. Don't want give anyone any ideas.
I do believe we import a lot of our oil. Why? Not sure. Not sure if it's more of a political thing. Can we just not drill our own off shore? I mean, no matter how you look at it and what anyone can do, we are all going to get screwed with prices sky rocketing. I remember about a year ago or so one of my uncles, who is business savvy, turns to me and says do you know that by next summer gas will hit $5 a gallon? I looked at him and just said yeah, ok, sounds about right, jokingly, but it did make me think. Well, he was not off by much! Who knew?? We have already toppled the $4 mark and then some not too long ago. Recently, it seemed that gas prices were slowly going down a couple of cents here and there and I'm sure we all thought there would be some relief and hopefully the gas prices would keep dropping.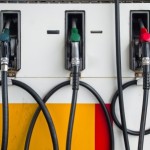 Well guess again people. Now, because of a recent incident I am not familiar with and I have no idea what impact that would have on gas, the price jumped up a few cents already. Am I missing something here? Am I the only one questioning what is going on with gas? Is anyone really monitoring this industry to put some type of control in place or are we being crooked while losing more of our hard earned money? Seriously! I have been unemployed for 2 years and was just offered a position and accepted the offer. Only thing now is, I have to pay a toll both ways for a bridge, pay for gas and pay for a big chunk of my family medical plan. It's not like the job is paying even close to what I was really making, but it's a job with potential and I really needed to also get out of the house! My out of pocket expense will only go up now and will take money out of my family as well. I cannot have my wife stay home full time with the kids because we need noth incomes. Something I'm sure alot out there can relate to. Am I the only person that is stressed out about the gas gorging? Can anyone stand up for the average Joe and say "Hey, enough is enough" and put something in place to control the cost of gas?
I would not hold my breath. The Gas companies would be the only ones benefiting, someone say corporate greed? We do not benefit anything, not you, me or even the Gas Station. They charge more because they are being charged more and they make almost nothing from what I hear off of has and we the consumer, have to bite our lips every time we fill up our gas tanks and watch that cost dial roll up, up and up! What else is there to do? Maybe take a bus or train to work? Get a Motorcycle or Vespa? Walk? Some of us really do not have a choice but to drive to work. I'm sure a lot of people have not traveled or driven far for vacation due to the cost of gas. I'm sure a lot of us either went to close locations to stay, just going to your local beach or maybe did what I did; get an above ground pool to keep the kids occupied during the summer while I spent time job searching. Whatever the case, all those vacation spots I'm sure are hurting in today's economy. I'm sure people who were able to travel did a lot of window shopping at gift stores instead of the usual let me buy this and that.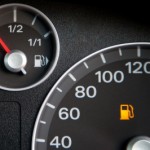 Anyways, not to fall off track here, I have been feeling pretty nauseous and irritated whenever I see my Gas low light turn on or level hitting bottom and know it's time to refill. It does not pay to drive around looking for cheap gas. Why? Because you're wasting gas and $$$ doing so! Hopefully things will settle down and the prices start to drop again instead of it rising. Who Knows?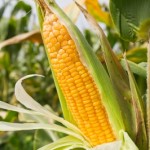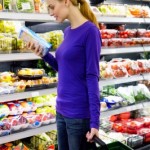 Well, just heard on the news today about the Midwest not getting enough water and causing drought that is effecting the growth of corn. Who knew that corn was that important economically? This is also playing a factor now with Gas prices as well as the produce we buy at the supermarkets. CNN reports a possible 6% increase on produce. This increase would be due to the Mississippi River being the lowest in water level ever! Cargo barges carrying a lot of items cannot carry as much anymore due to the weight and already the bottom of these barges are lightly touching the floor of the river. It was even considered that they may close the river to barges all together! This will in the end make getting goods to us harder and being delivered by land which costs a lot more money.  
So, I guess we all will see worse in our current economic crises before even thinking that things will eventually be turning around for the better and until then, we must try and get by.