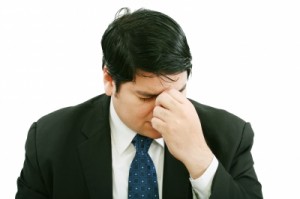 Image: FreeDigitalPhotos.net
WHOKNEW? Why me? Why you? Why any decent working professional. Well, I think the title of this article says it all. Unemployment, what a very, very harsh and scary word. But yet living up to its name through these trying times we face.
I'm sure we all know of at least one person who is currently unemployed. We all know of at least one person who has been out of work for at least 6 months, a year or longer. Who knew that it would get so bad? Losing your work for whatever reason; position eliminated, lack of work, downsizing or just plain fired.
Some of us, including myself being unemployed going on 2 years were at least fortunate enough to get a little severance package from work during our departure. Most of us probably just got a "Can you come into my office please" and being told of cutbacks and layoffs and leaving empty handed. Either way, there is never a good way to leave a job, but is much worse leaving empty handed. You have a mortgage or paying rent, you have to provide for your family or self, you have bills and other possible unforeseen expenses; you have to worry about Medical Insurance. Who knew how much of a negative impact, burden and stress losing a job could have on a person and family? If you are fortunate not to know, just ask the person you know unemployed.
On top of this, there are not many jobs out there aside of working maybe at a pizzeria, fast food restaurant, or some other odd job you normally would not do. By this, I do not mean that these jobs are worthless, not at all. But to those coming from the corporate world with specializations and a skill set for other types of work, this is not the answer for most. For the short term to bring some kind of income in, it will have to do. But for the long run, you most likely want to get something you have been learning and doing most of your career. Yes, some may change their career due to the current economic and unemployment situation, but most may not want to start a new career, especially when they have been doing the same type of work for over 20 or 30 years. Who knows.
Some major problems to unemployment is Job Security, Outsourcing and Off Shoring jobs. To me, job security means there is no turn around in the work force. Turn around is when people usually will leave their current jobs to go work for another company for either a better position, salary or challenge. In today's world, people are struggling just to keep their current job, no matter how much they may hate their existing job. Outsourcing or Off Shoring is a way for a company to think they will save money and thinking that they will get back more, financially. With this being said, I'm sure you have noticed when you call a support or help line number, you get someone halfway around the world? Not understanding what they may say or having to repeat yourself numerous times? Who knew this would happen? Well, you can thank those company executives who think they were doing us all a favor. I only wished those Executives would call them on a daily basis to see how ridiculous this makes their company look.
 I remember a few years back recruiters used to knock at my door; I could walk out of my office, go the next floor or building and get a job with almost no problem. Today? Well, it's unfortunately a new world out there and I really mean a new World out there. This is not just affecting us here in the US, but all across the world, impact is being felt both economically and unemployment wise. Who knew that we would have been in this situation just a few years back?