All images in this blog are from:  FreeDigitalPhotos.net
That is today's question. Some may ask what do you mean? There are plenty of jobs out there. Well, Yes and NO. Let's first discuss the 3 main methods of job hunting. First one is looking and searching on the Internet, second is using Recruiters and third is Networking.
First the Internet.  There seems to be a lot of open jobs on sites like Careerbuilder, Dice, Monster, Simplyhired, Indeed, LinkedIn and so on but when you're searching on the web and apply to multiple jobs, realistically, and this question are for those currently unemployed looking for a Corporate job or really, just any job. The question is what percentage of positions you applied for on the internet did you actually have gotten a reply or even interests from either a recruiter or a hiring company? How many times have you seen the same position day after day relisted? Sometimes those positions make you wonder if it is really an opening. Who knows? I also question some of the Job Description's to the position. Sometimes it seems to be a lot more then what the position or title may make you think. This either tells me that the poster either does not understand what they are looking for or trying to find that one person to do the job of 5 people which seems to be the norm today. Maybe that is why a lot of those positions are relisted on a daily basis with no closure.
To me, I feel and it does seem that most of my applications end up in a black hole. By that being said and from what I also understand is that certain sites you apply for a position also having what I think is a "Weeding Out Process". This means  that the system you applied on can either look for choice words relating to the position or just simply put you in a trash folder or similar so your application may never have been seen by the actual recruiter or hiring manager. I think that this process is unfair but it is what it is. How can a company or recruiter simply push your application to the side without actually taking a peek, seeing your qualifications and even possibly meeting you face to face, or at least a phone interview to see what you are about? But I guess they must have some sort of good reason. I am sure they are bombarded with resumes for all sorts of position in today's high unemployment climate. But will say this is pretty frustrating to the average job seeker such as myself.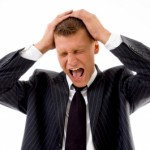 So, that is my take on Internet Job Searching.  I'm sure you all have your own opinions.
Second, Recruiters. I personally must have about 30+ recruiters I currently use. Some are those who I dealt with during my years as a hiring manager while others are new contacts that either found my resume on the web or have actually contacted me via applying for a position. Recruiters are probably one of the best means to finding and landing a job. They usually have a lot of Human Resource connections in companies and may even deal with hiring managers directly. They would usually call you to find out about your background, what have you been doing and what you're looking for. Then they see if they have any current openings available to consider you for. So you know a phone interview or face to face with a recruiter could be just as important as an actual interview with a company.
But also be aware, Recruiters do work on commission so if they do not currently have something open for you now, they could easily brush you to the side to find the right candidate for their current openings. That is how they get paid, commissions. You cannot blame them really; they also must make an income. For the Recruiters you do have a good relationship with, they have you on there "Radar" and will reach out to you if they see something that would fit your background. If you're fortunate enough to get a Job Interview scheduled, then you're on your way hoping to land the position. Only thing you would need to slightly worry about are the other candidates applying for the same position and hoping you are the best candidate that stands out of the crowd.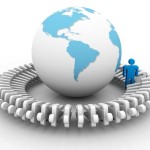 The biggest worry, which I can personally say has happened on more than one occasion is losing out on an offer because the other candidate was referred to by an internal employee. That would be part of the next method I will touch base on below. Overall, Recruiters to me are a valuable resource.
Word of advice. Try and apply for positions of equal or better levels. Reason I say this is because personally I have applied to many positions, even on the lower end but in most cases, I have been deemed "Over Qualified".  For some other positions I have interviewed for, I got the sense when asked what I did and I could see it in the hiring managers eyes, I maybe bringing too much in and in turn, job security clicks in for them. Not saying that this happens a lot, but does happen. Some of us have done the job of a few people so bringing too much to the table may actually hurt your chances of being considered. Who knew that being "Over Qualified" would be a bad thing?
Third, Networking. One site which is great for Professional Networking is LinkedIn. I have heard both pros and cons to LinkedIn but to me it's a great site to setup a profile and explain who you are, where you work, provide information and some details of your professional background and skills. There is also a Job Search section which can be useful and you can apply directly to those positions using your LinkedIn profile and can create or join a group as well as follow companies. You can connect to former and current colleagues, family, friends and other professional business contacts. You can also have Recommendations posted that would give an insight of the type of worker you are to anyone who would be interested in you. Unlike Facebook which is more for posting pics, videos and for other more personal use, LinkedIn is the Professional Business Site for Networking. 
Another Networking method is your current contacts. Possibly managers you worked for in the past or co-workers that maybe in other companies, friends and family. In today's world of hiring, it's pretty much of whom you know and you could possibly get a referral that will give you an edge against other candidates. This does not mean that their company would have any current positions available for you but it's nice to have these connections in case anything should arise and have a slight edge. Networking can be means of meeting with recruiters, business associates or anyone else. Maybe going to an after work social Network gathering of business people near your location to try and network with people and present yourself to possible clients or company representatives. Hey, you never know.
To end this blog "Where Are All The Jobs", I'm using this as a figure of speech to those saying you can find anything, anytime, anywhere? Really? Unless you're not currently unemployed, sorry to say that, you truly do not understand today's harsh ongoing job search for millions out there so this is why I wanted to post this to hopefully try and explain it a little better. Day after day I hear more and more negative possible job losses, corporations still looking to trim or outsource employees or that employee's are not truly happy working at their current jobs because of being overworked and not appreciated but they have no choice but to stick it out and hope for the best. Trust me, I have hear this from various people in various business fields so there has to be some truth to this.
So before anyone says or thinks you can snap your finger and get a job, ask any unemployed person how easy it really is today to find one. It's not a question of laziness, or going back to school to get that degree or online certificate and definitely not because a person does not care to bother to get a job. Even with utilizing the above methods looking for a job, it just seems to be a losing battle.
Let's be real here. Really, think about it. Anyone who had a job of course wants to work and bring in some kind of income, pay those bills and provide for their family. It's not just that simple anymore. Things have drastically changed, for the worse and it will be a long time before it turns around and get any better. It is a new corporate world out there now. Is it only going to get worse? Answer is who knows where this is going and will there eventually be enough jobs out there to trim that Unemployment Rate down!!!
Well, I thought I was done with this blog until I noticed this article posted this morning that the title caught my eye from CNBC, written by Jeff Cox: "Economy Creates 163,000 New Jobs but Rate Rises to 8.3%". It sounded like there were alot of jobs out there being created but then why was the unemployment rate rising also? That only means that 163,000 people that may have just lost their jobs or a combination with already unemployed people may have gotten a job but there are still plenty of people out there still unemployed and it's growing. Supply does not meet the demand. You can create a million jobs but if the Unemployment Rate stays the same or increases, does it really make a difference? Slightly, just less people in the unemployment line. Are these jobs actually held by US Citizen's or are they being outsorced overseas? Who knows? Would like to find an actual Statistic breakdown on that online. So to finally end this blog, again I state, WHERE ARE ALL THE JOBS??