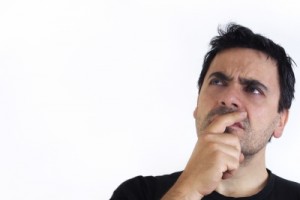 Image: FreeDigitalPhotos.net
To have a successful technology customer service group providing superior quality of service to their customers and users, there has to be a mutual joint respectfulness between Management and there sub ordinates.  Really, who knew? IT does give you an idea of what to think about at your work place and see if the Corporate Culture is true to their employees.
In this day and age, in some cases, this may be somewhat scarce as it seems that all anyone does is what is best for themselves, not the group or company. Unfortunately, this in turn would provide average to below average service, no respect amongst colleagues and would really damper the culture and atmosphere of any work place.  Workers will complain more, management and upper management in most cases are never satisfied and in turn, everyone is out against everyone and who knows what outcome may lie ahead?
What is even worse? Company mergers. It's like a Star Wars movie when everything turns to the Dark Side. When new Management (Darth Vader) comes in from the company that was acquired and in turn, do whatever they want, right or wrong, just to show they have control. No matter how long the original employee(s) has been there, years of sweat, burning the midnight oil, caring for the company, staff and work, building a solid reputation, it all goes out the window in a blink of an eye. When new management feels threaten of these types of employees, they try to get rid of them, without question even from Human Resource and bring in their own people, without regard.
Who knew on how savage the Corporate environment could be. What does this say about management-employee relation? I bring this up because it is related to Management relations that for me turned out to be the worst case scenario. With the new management in place, when you have meetings to discuss major projects and they decide to take the wrong path to accomplish them successfully and you give your opinion to do the right thing; you get "Why are you always fighting us?" Excuse me? Is this not a meeting of open discussion to express our views? Fine, let's do it wrong so you can learn a lesson. Then, before you know it, at the end, their wrong decision making is pinned on you, the scapegoat and only then do you realize what they really wanted to accomplish. 
But I will say this. When at the end after you are let go and then find out sometime after that the company realized what type of person, or in this case, looser(s) they brought in, not doing their job(s) and even doing something that would get them fired at the end, does bring a little satisfaction. Who knew this would happen? I knew by their work ethic. This also confirms a saying I pretty much live by: "What goes around, comes around". Another good saying is if you "talk the talk, walk the walk". I am one that has always done this. I Lead by Example.
It is really a shame with today's economic issues, unemployment rising with no end in sight; lose of security in the job market and no turn over making getting another job more difficult. Who knew that we would get to this point today, not just in the U.S., but all over the world? But, I still value good relations & Networking. We are all part of a Team! One fails, we all fail. Management has to look beyond themselves and need to realize what is best not just for themselves, but for their employees and the company by taking on the Ownership and Responsibility!